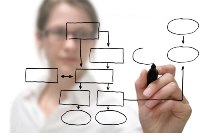 Teams that are working in our company are professionals with years of experience in designing and commissioning of pharmaceutical registration in Russia and other Eastern European countries. The work is done in the shortest possible time, with a tendency to reduce costs and avoid common mistakes in project implementation.

Based on the project we prepare documentation for tender in the form of FDS (Function Design Specification). We take responsibility for monitoring the tender for our clients / investors, as well as checking whether the offer is complete and whether it is in accordance with the project.

Site organization, resources and monitoring the construction process, coordination with subcontractor work.