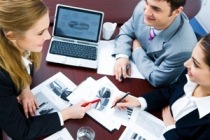 Pharmedica offers complete services from initial project activities through a phase of building and equipping facilities, through commissioning and proving the capacity of installed equipment, to the final stage of validation and delivery of projects. 

PharMedica lead their customers through all phases of development from idea to realization:
Concept. Eskiz project   

Obtaining approval for the construction of state-level 

Major project 

Delivery and installation of technological equipment, process control equipment and other associated equipment 

Services technology transfer (know-how), consulting

Providing expert technical training of personnel in manufacturing facilities for processes in the pharmaceutical industry, medicine and biotechnology 

Basic qualification / validation of equipment and facilities
In all developmental stages of the project, we guarantee instalation of modern technological solutions in accordance with international standards and regulations with the use of professional architectural and engineering solutions.